HOYA Instant Action Adapter Ring 52mm
Product Code: 11677
Availability:

In Stock

What does it mean?

This product is located in our warehouse and it is immediately available. Product is usually shipped within two business days.

Courier - shipping today 1.12.2022

Standard Post - shipping today 1.12.2022
HOYA Instant Action Adapter Ring 52mm
Hoya Instant Action system allows you to instantly attach and detach common screw type filters onto your lens with the help of magnet power.

The system consists of two rings (sold separately):
Adapter Ring - screws onto the lens
Conversion Ring - screws to the rear thread of the filter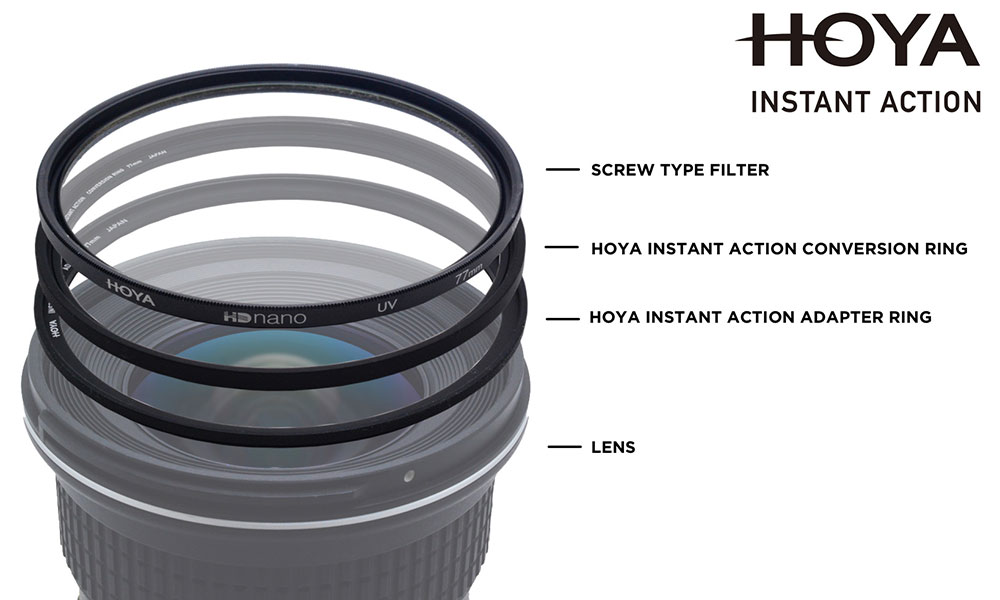 Notes:
- the Adapter Ring can be left attached to the lens permanently, the front allows you to attach the lens cap without any problems.
- the package contains only the Adapter Ring, the Conversion Ring must be purchased separately.
- the lens, filter and rings must have the same diameter size.
- since Hoya Instant Action system is used together with the filter, the total frame gets thicker. Please mind the risk of vignetting for wide angle lenses at focal length less than 20mm (Full Frame) or 14mm (APS-C).

Related Products
Video: HOYA Instant Action Adapter Ring 52mm